To ensure a bright future for the Keith-Albee Performing Arts Center, a unique entity has been formed to assist in this most deserving project: The Orpheum Society.
This organization takes its name from the famed "Orpheum Circuit," a chain of vaudeville and movie houses that operated from 1886 to 1927, when it merged with the Keith-Albee theatre chain, ultimately becoming Radio-Keith-Orpheum (RKO) Company. RKO became one of the major Hollywood studios of the 1930s and 1940s. Interestingly, the dressing rooms at the Keith Albee Performing Arts Center are all named for stops on the original Orpheum Circuit.
Membership in The Orpheum Society is available to persons who desire to become a vital part of the long-term renovation and revitalization of the Keith-Albee Performing Arts Center.  Annual membership is $5,000 or more.
In addition to your tax write-off, members will receive publicity in the Keith-Albee semi-annual e-newsletter, recognition on its public donor board, and name(s) published on the website.
We also give thanks to those charter members of the Orpheum Society: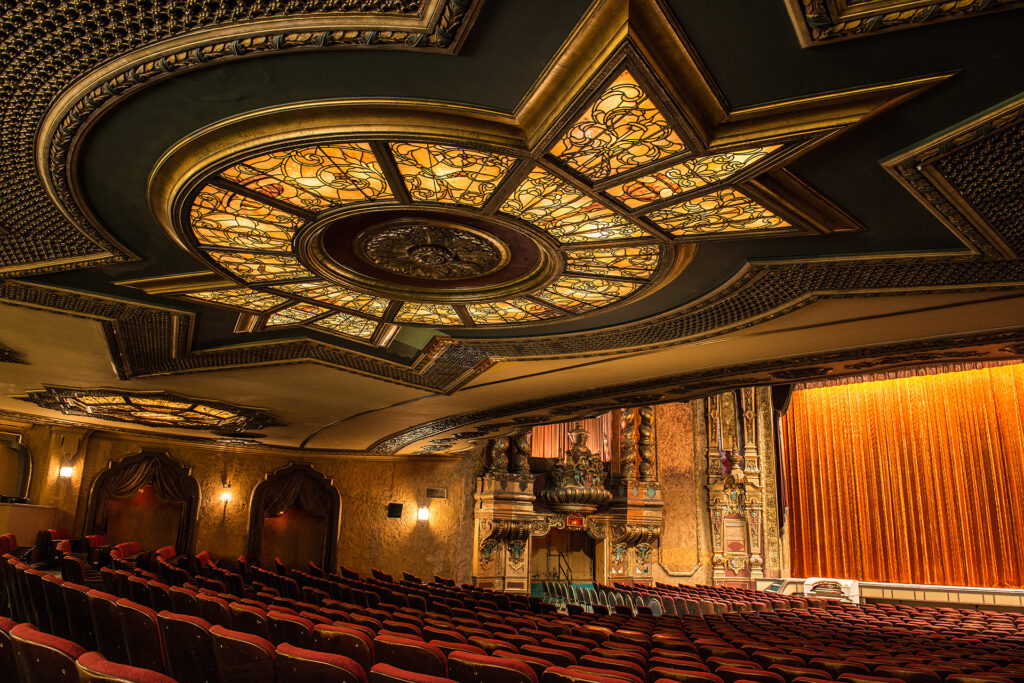 Robert W. & Earleen H Agee
Wesley F. & Carolyn S Agee
Bart & Doris Andrews
Jeremy & Carrie Baisden
Sheila Brownfield
G. David & Martha F. Brumfield
Glenn E. & Nell Brumfield
James R. Butler
Elizabeth Caldwell
Donald R. Capper
Charles & Norma Carroll
Nancy Carter
Herbert & Betty Colker
Kevin J. & Rebecca Melton Craig
Buck & Patricia P. Crews
Mark & Isabel Cross
Garry L & Pamela S. Dick
Joseph S. & Linda K. Eddins
Michael J. Farrell
Gairold W. Flynn
Ken Fox
Daniel & Kellie Gooding
Donald R. Greathouse
Dr. William & Janet B. Grimes
Greg & Terry Deppner Hardin
Douglas R. & Sue Ellen Hardman
William A. & Deborah Ann Heaberlin
James F. & Elizabeth Hoffman
Joe Holley
Dale Jones Judy Jennings
Gladys Kight
David H. & Tamara L. Kisor
Carl Linkous
Jean McClelland
Robert W. & Johnna Kirk Miller
Edward & Karen Morrison
Marsha Moses
Landau Eugene Murphy, Jr.
Charles R. & Victoria Neighborgall III
A. Michael & Henriella Perry
Robert H. & Jennifer Plymale
William L. & Susan M. Ratcliff
Bruce A. & Ann Ratcliff
R.O. & Nancy M. Robertson
Tully S. & Branden Roisman
Edward H. Seiler
A.J. Stovitz
Marc Anthony & Susan Bunn Subik
Thornburg Insurance Agency
Jerry R. & Denna G. Taylor
Dr. & Mrs. Allen Vanatter
The Family of Penny Watkins & John Colclough, Jr.
Ralph W. Webb
The Woman's Club of Huntington
Laban E. Edwina M. Young
E.A. & Rebecca B. Zimmerman
Greenbrier Capital Corp.
Huntington H.S. Class of 1956
Quality Magnetite, LLC